Bixby Realtor
When you're ready to sell your home or property in Bixby, Tulsa, call Andy Sanders. With several years of experience as a Bixby Realtor for both residential properties and commercial spaces alike, I can provide expert guidance through every step. I can help in finding out what's available on market trends so we know which neighborhoods will grow fastest into popularity or maybe even get lucrative investment deals depending upon your Bixby real estate goals.
I want to make sure you not only get the best property for your needs but also get it at the best possible price. I'll be there every step of the way to guide you, from our first meeting to working out an agreement with the buyer, and even after the sale is complete. It's my job and passion as a Bixby real estate agent to make sure your experience is as stress-free and successful as possible, so call me today and let's get started!
The Importance Of Having A Realtor In Bixby
Having a realtor you can trust is paramount when buying or selling your Bixby home. You need someone with experience in the market, who knows the ins and outs of real estate transactions, and who will have your best interests at heart. That's exactly what you'll get when you work with me, Andy Sanders.
As your Bixby realtor, I will:
Work tirelessly to sell your home for the best possible price

Thoroughly vet any prospective buyer to make sure they're qualified and serious about the purchase

Help you find the perfect new home or investment property, whether it's in Bixby or elsewhere

Advocate for you throughout the negotiation process to get the best possible price and terms

Make sure all the paperwork is in order and the transaction goes smoothly

Be available to answer any questions or concerns you have before, during, and after the sale
Bixby's market is ever-changing, and you'll need a competitive edge to sell your home fast! I'll provide that for you from beginning to end as your best choice for a realtor in Bixby.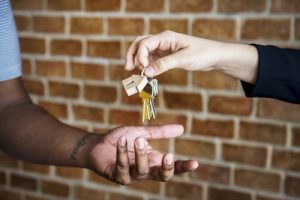 The Best Bixby Realtor
I'm ready and honored to be your Bixby realtor. With years of experience in the industry and a drive to get the best results for my clients, you can rest assured that you're in good hands. Here is what I can offer that my competitors may not:
I live in Tulsa and know the market intimately

I have a strong network of industry professionals to help with any aspect of the sale

I work full-time as a realtor, so I can devote all my attention to your sale

My ultimate goal is your complete satisfaction – I'll be there for you every step of the way
If you're ready to get started, call me today! I'll make sure you get the best possible outcome for your home sale or purchase. I look forward to hearing from you and helping you navigate the exciting world of Bixby real estate.